Don't shop for months only to keep losing out. Make a cash offer so you can get moving.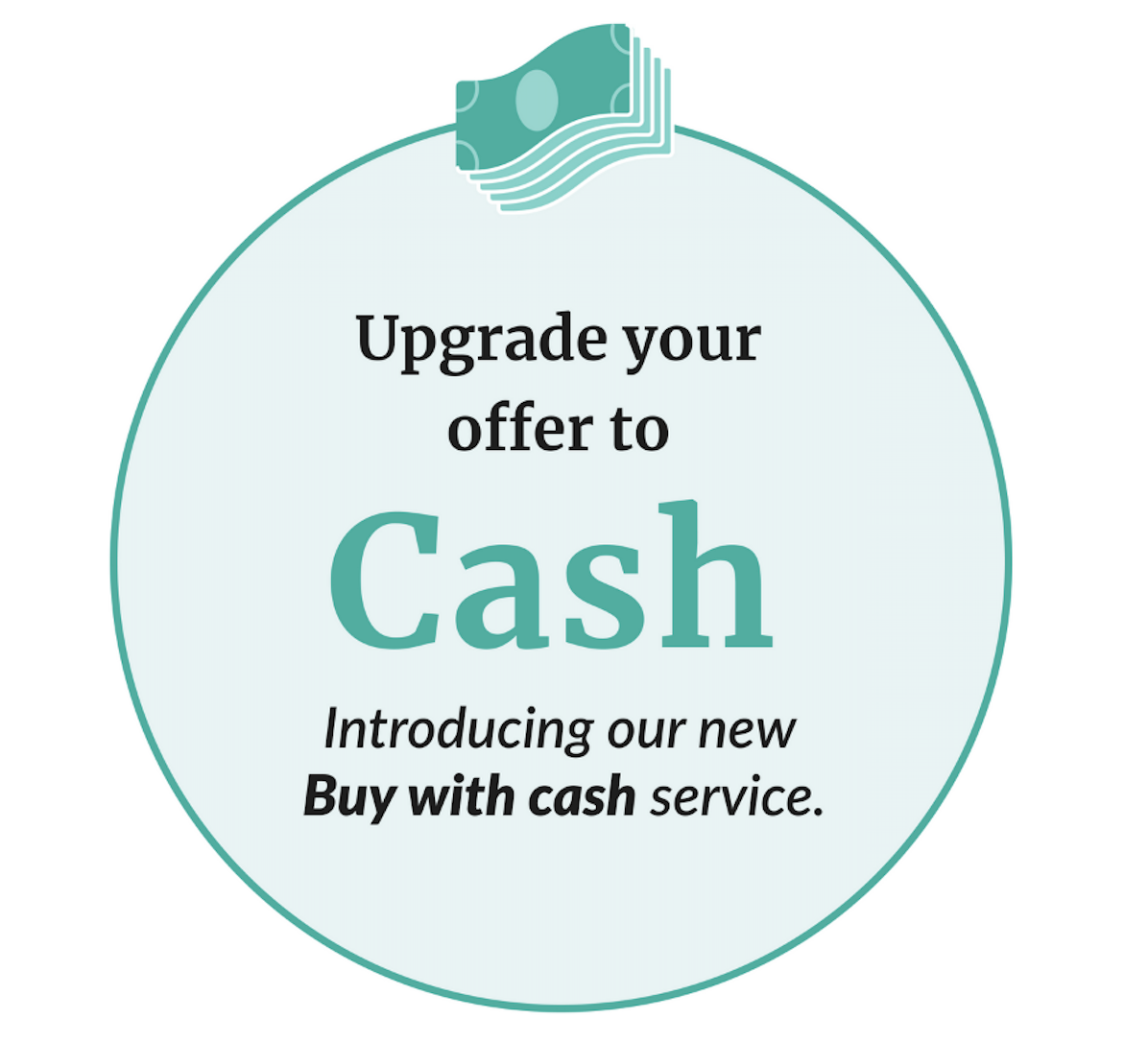 Buy with
cash
Cash offers are three times more likely to beat financed offers and see 2%-5% discounts in non-competitive situations.
Shop with confidence
Be ready to make an all-cash offer as soon as the home you want comes on the market.
Win in a tough market
Stand out in a multiple offer situation with a cash offer that removes every major contingency.
Command better terms
Negotiate with a strong offer and guarantee a fast, on-time close.
Buy
before

you sell

Until now, you had to sell your current home before you could buy a new one. Today, you've got a better option.

Buy your next home with a Homeward Cash Offer and avoid the risks of selling first.
Win in a tough market
Cash offers are three times more likely to win than financed offers.
Wait for the right home
Know where you're moving before you sell, and do it with confidence on your timeline.
Work with an agent you choose
Decide who you want to work with rather than being assigned to an agent you don't know.
BUY BEFORE YOU SELL – Buying before you sell enables you to use your home equity to make an all cash offer before you even sell your current home. Then we list and sell your old home for maximum value and they you buy back the new home. This is the competitive upgrade for buyers who are both buying and selling.

BUY WITH CASH – Enables you to eliminate the finance contingency and upgrade their offer to pure cash using our funds at little to no cost. Then close in as few as 14 days! This is the competitive offer upgrade for buyers who aren't also selling a home.